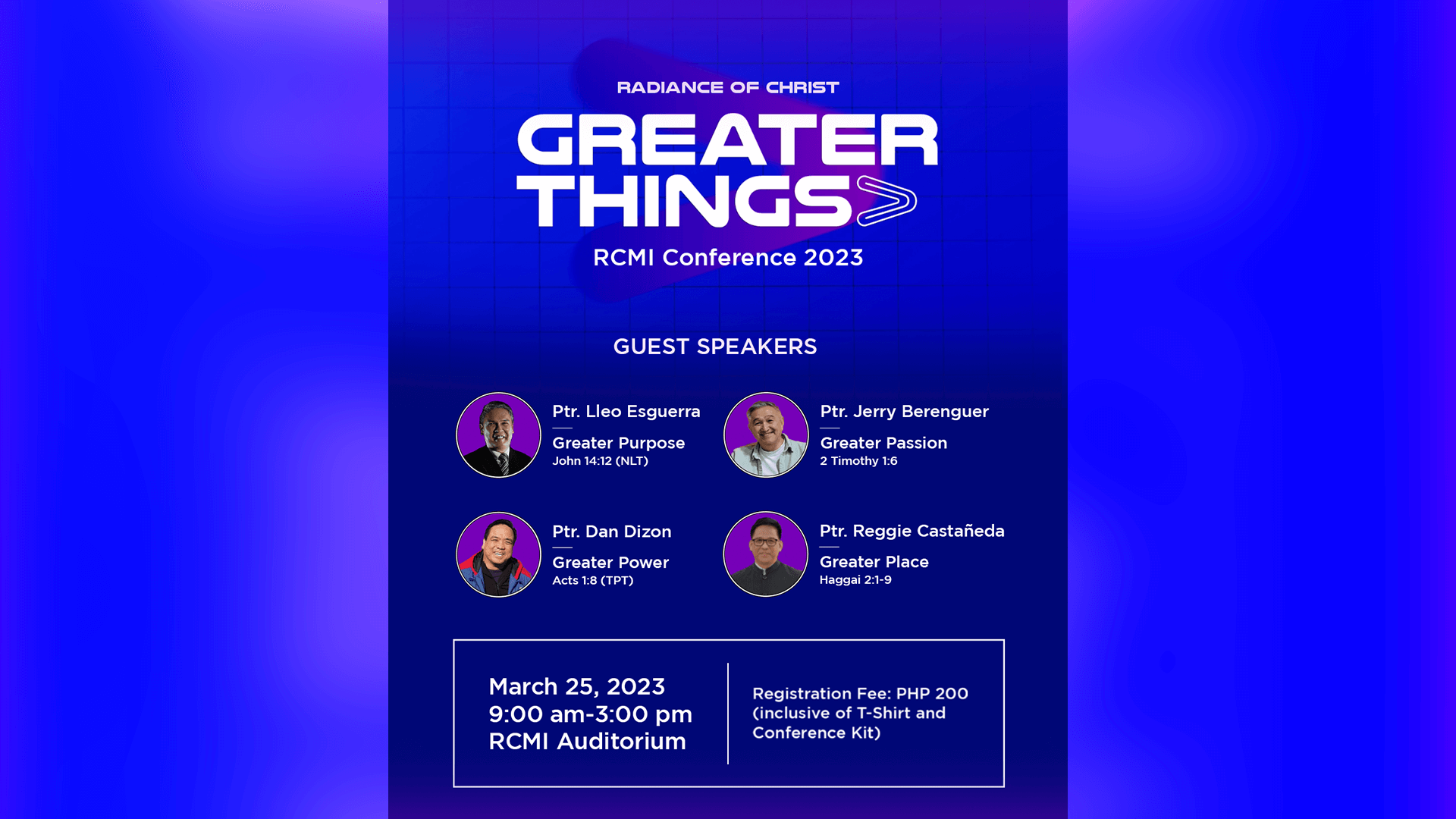 RCMI Conference 2023: GREATER THINGS!
God doesn't want us to be lukewarm. There are greater things in store for us if we rise and be passionate for Him and do our purpose in the kingdom of God.
In this conference, get ready to rekindle your passion and purpose in the kingdom of God, experience greater power, and know about the great place God has given us.
If you are a child of God, God is declaring to you greater things await you!
GREATER THINGS!
March 25, 2023 | 9:00 AM – 3:00 PM
RCMI Auditorium (#77 9th Avenue Cubao Quezon City)
Guest Speakers:
Pastor Lleo Esguerra – Greater Purpose (John 14:12)
Pastor Jerry Berenguer – Greater Passion (2 Timothy 1:6)
Pastor Dan Dizon – Greater Power (Acts 1:8)
Pastor Reggie Castañeda – Greater Place (Haggai 2:1-9)
Registration Fee: PHP 200
(inclusive of t-shirt and conference kit)
Tickets are now available. Grab yours now!
For more information, contact us via the following:
Facebook: @radianceofchrist 
Landline: (+63) (02) 8913 1642
Email: rcmicubao@gmail.com